Welkom bij onze leermodules
Welkom bij onze leermodules
Aanpassingen aan onze WordPress website
Voor onze organisatie is de website bethelzorg.nl ons uithangbord en om deze zo actueel mogelijk te houden is het noodzakelijk dat de kennis om deze website af en toe aan te passen breed gedeeld is in de organisatie. 
Het doel van deze handleiding is om de kennisvergaring te faciliteren zodat jij of anderen makkelijk en per stap kunnen begrijpen hoe de website aangepast kan worden. 
1. Login met uw gekregen gebruikersnaam en wachtwoord. 
2. Als u uw wachtwoord bent vergeten dan kunt u via dit menu ook een nieuw wachtwoord opvragen.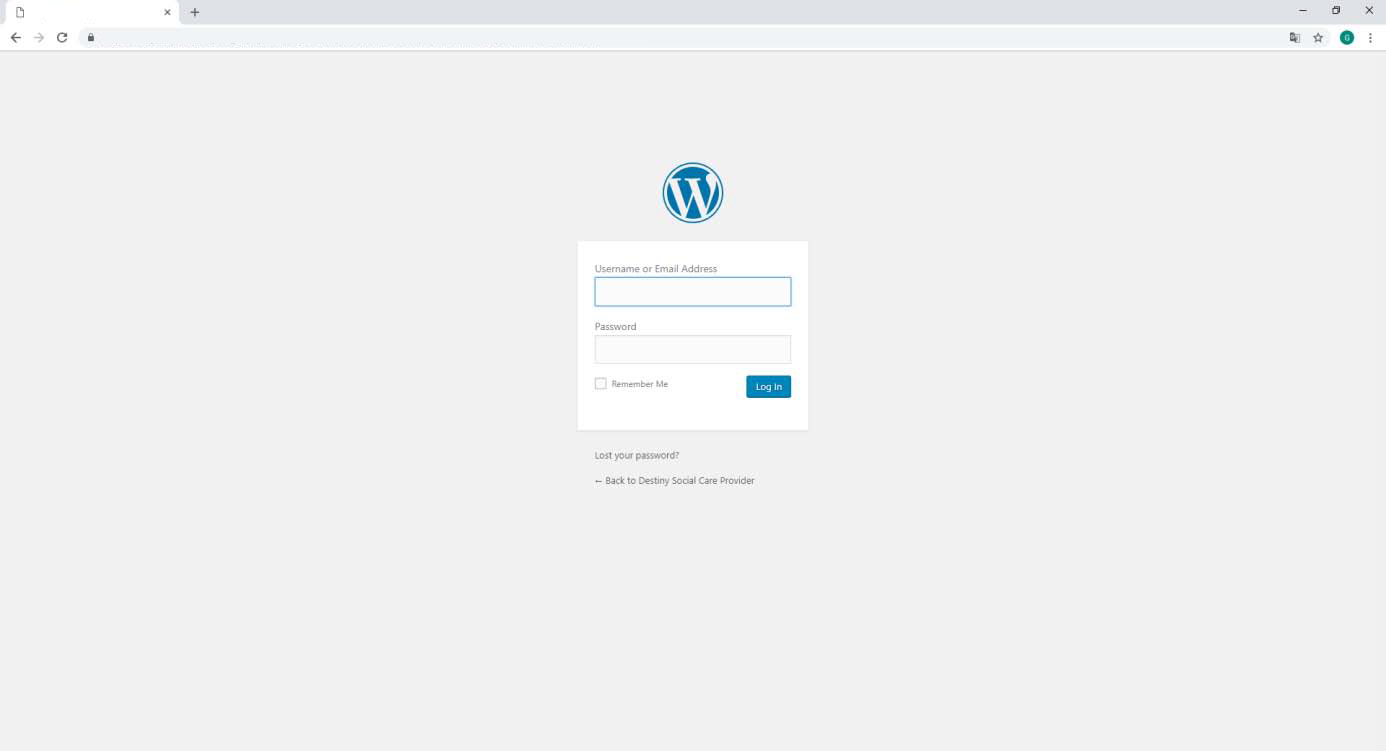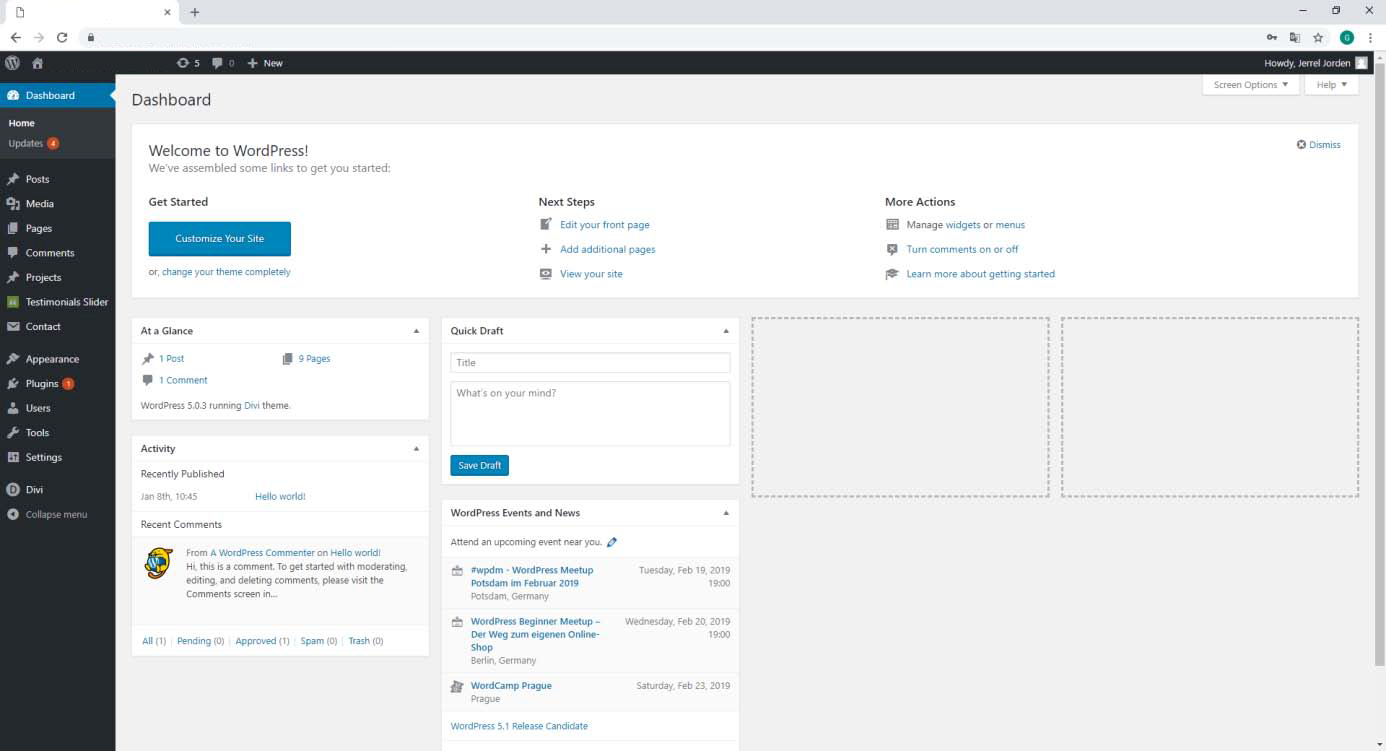 Na het inloggen komt u in het dashboard terecht waarbij de eerste pagina een update geeft over verschillende onderdelen maar niet bedoeld is om updates uit te voeren. Aan de linkerkant zijn de onderdelen aan te klikken om het e.e.a. aan de website aan te passen. De volgende links zijn belangrijk: 
– Home: dit is een dashboard van de backend, hierop kan je algemene informatie zien en/of kijken of er updates nodig zijn. Belangrijk! Doe niet zomaar updates omdat deze het uiterlijk van de website aan kunnen passen, doe dit alleen na overleg.
– Posts: dit zijn posts die aangemaakt kunnen worden in de vorm van een nieuwsbericht. 
– Media: dit zijn media bestanden (afbeeldingen, documenten en pdf's) die naar de website geüpload kunnen worden om te plaatsen in pagina's van de website.
– Pages: dit zijn alle pagina's van de website die aangepast kunnen worden.
– Contact: dit zijn contactformulieren die op uw website voor kunnen komen.
Dit zijn posts die kunnen worden geplaatst op nieuwsberichten van de website die u kunt modereren oftewel bewerken.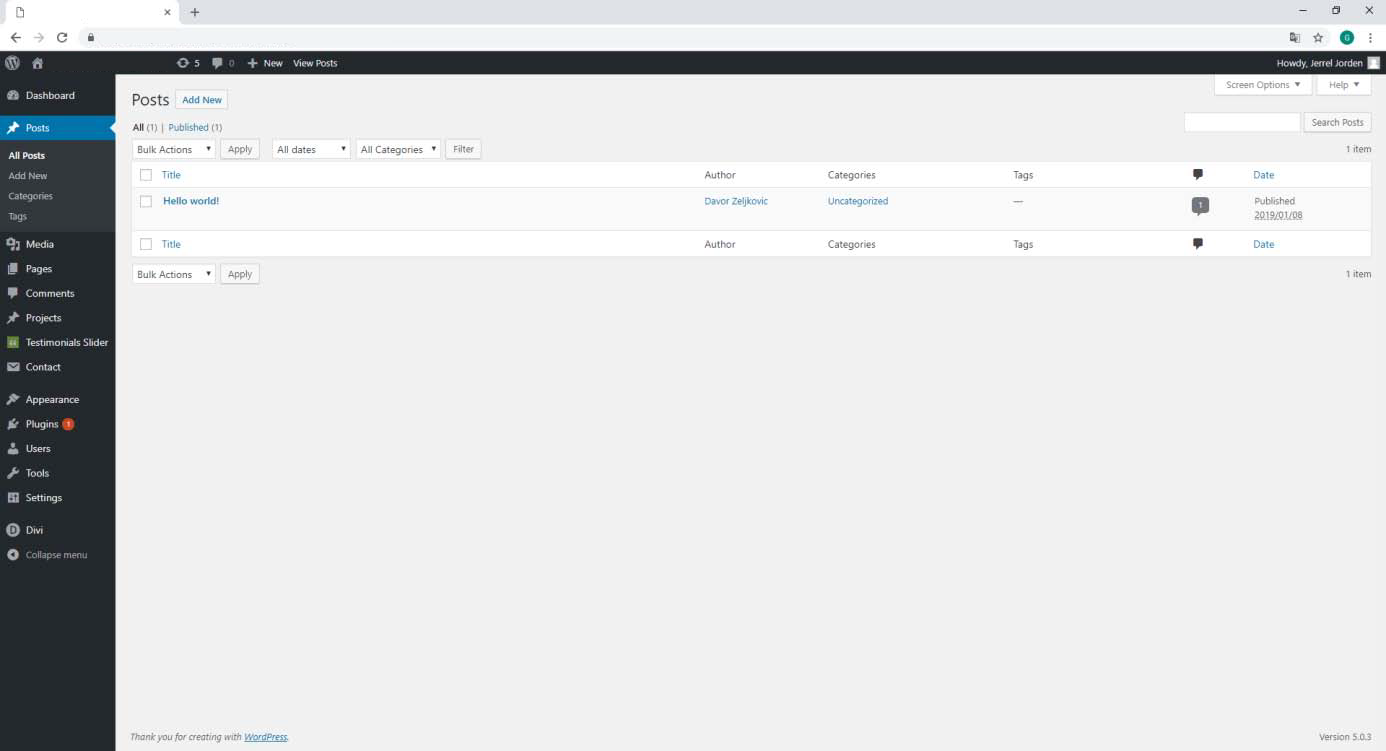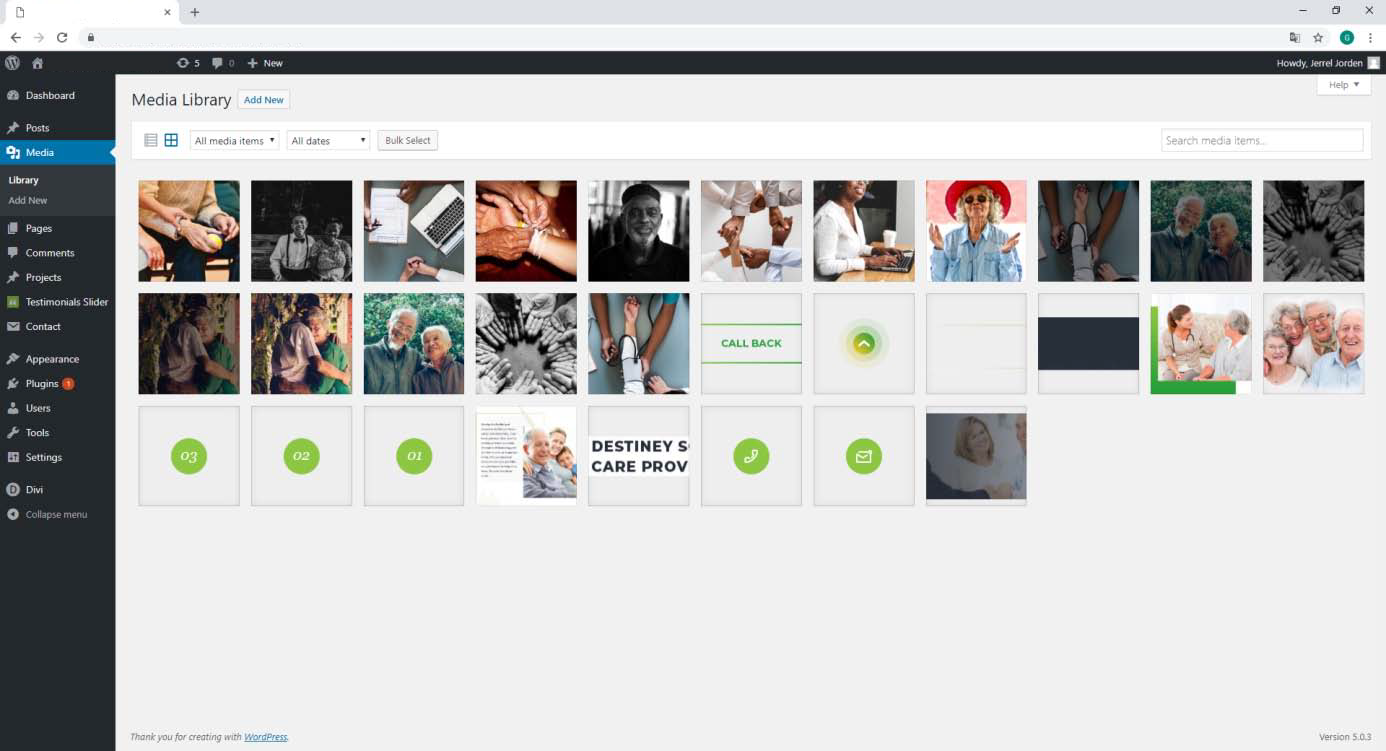 Hier kunnen mediabestanden geüpload worden om vervolgens gebruikt te worden op pagina's en voor de slider. Dit kunnen jpeg, jpg, png, mov's, avi's of pdf zijn. In het geval van het laatste wordt deze een link die vervolgens gekopieerd moet worden en handmatig ingevoerd worden in een pagina.
Hier kunt u een overzicht zien van alle pagina's op de website en door te klikken op de desbetreffende pagina kunnen deze aangepast worden. Dit is een voorbeeld van hoe alle pagina's eruit kunnen zien. Dit is bij elke website anders, echter de lijst is hetzelfde.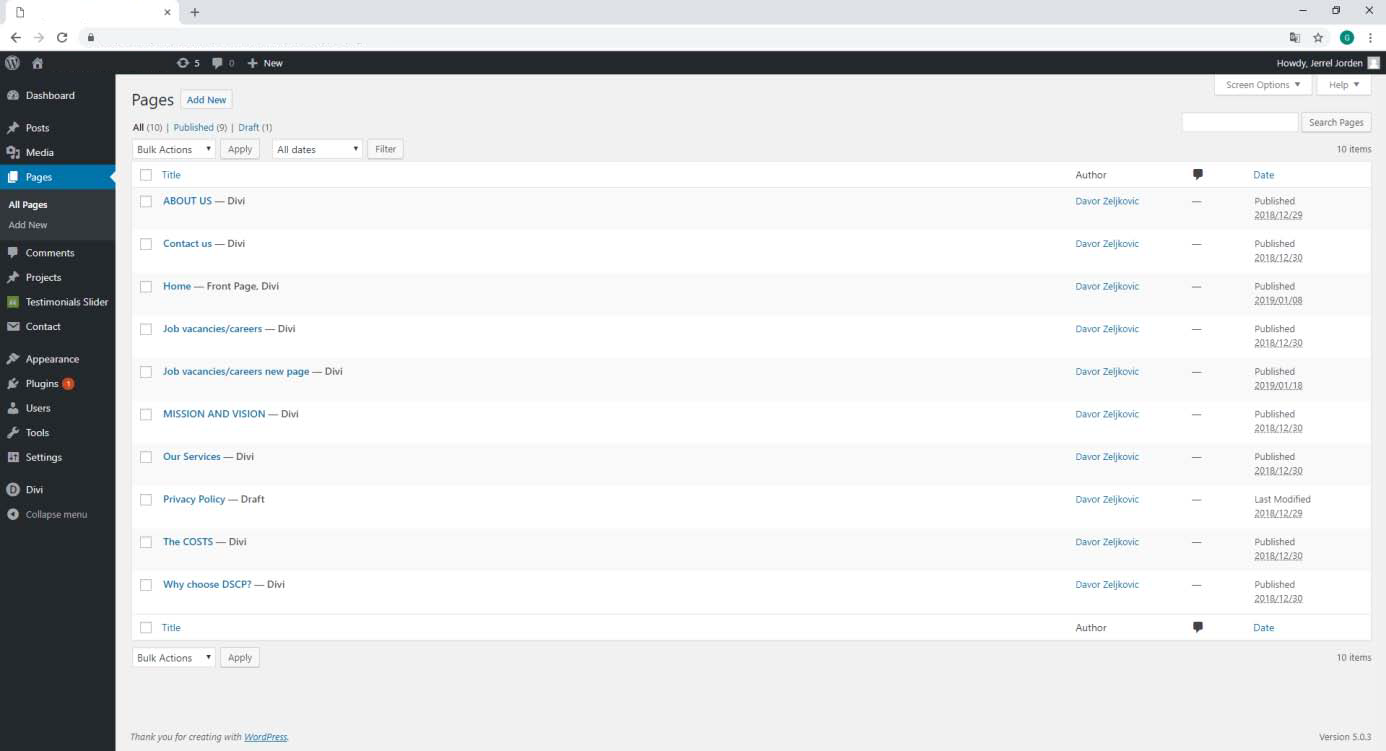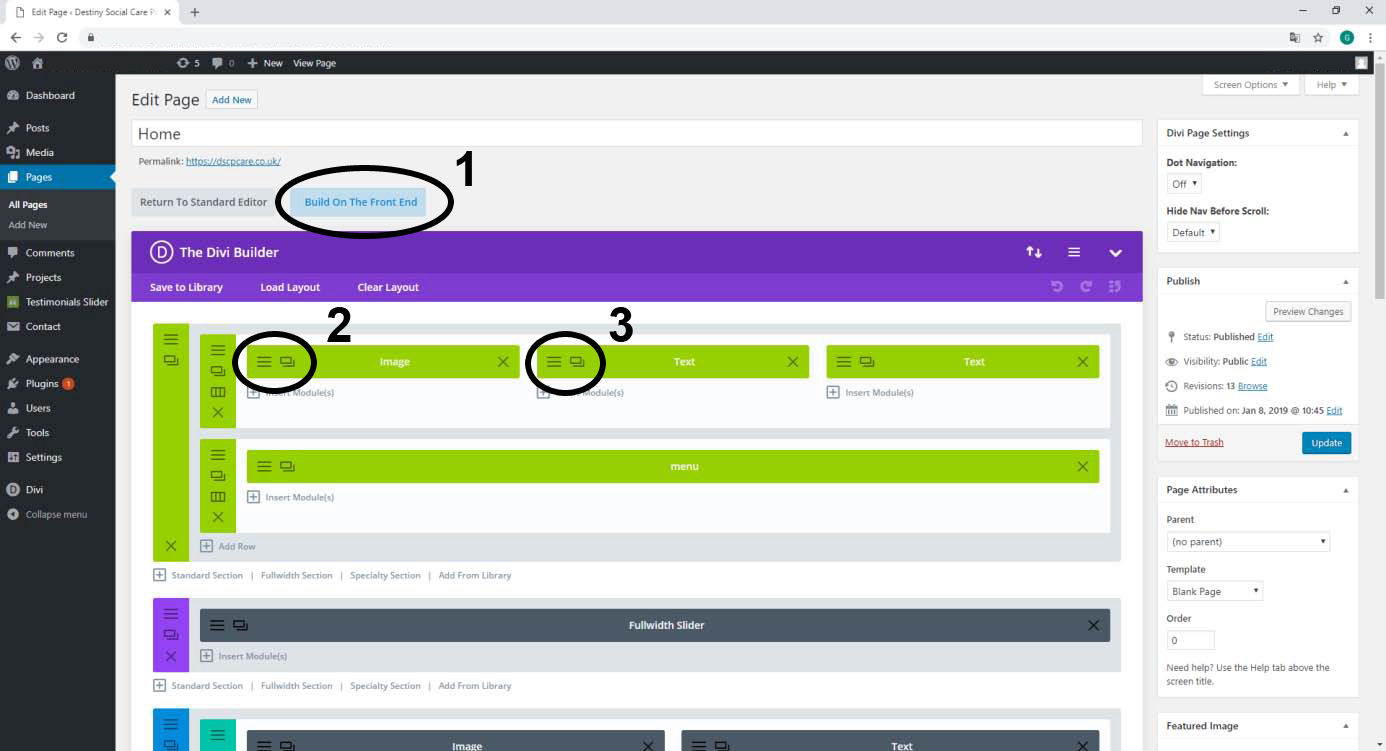 De homepagina evenals de andere pagina's zijn verdeeld in Divi blokken, dit zijn blokken met daarin de content, om de content te bekijken moet je op het desbetreffende blok klikken en dan op het meest linker icoontje van het desbetreffende blok te klikken. De pagina is aan te passen via deze onderstaande punten:
Hier kan de pagina visueel aangepast worden in de browser
Door te klikken op het linker icoontje in de cirkel is dat pagina onderdeel te bewerken.
Dit is hetzelfde als punt 2.
Zo ziet het eruit om een pagina te bewerken als op een van de blokken wordt geklikt..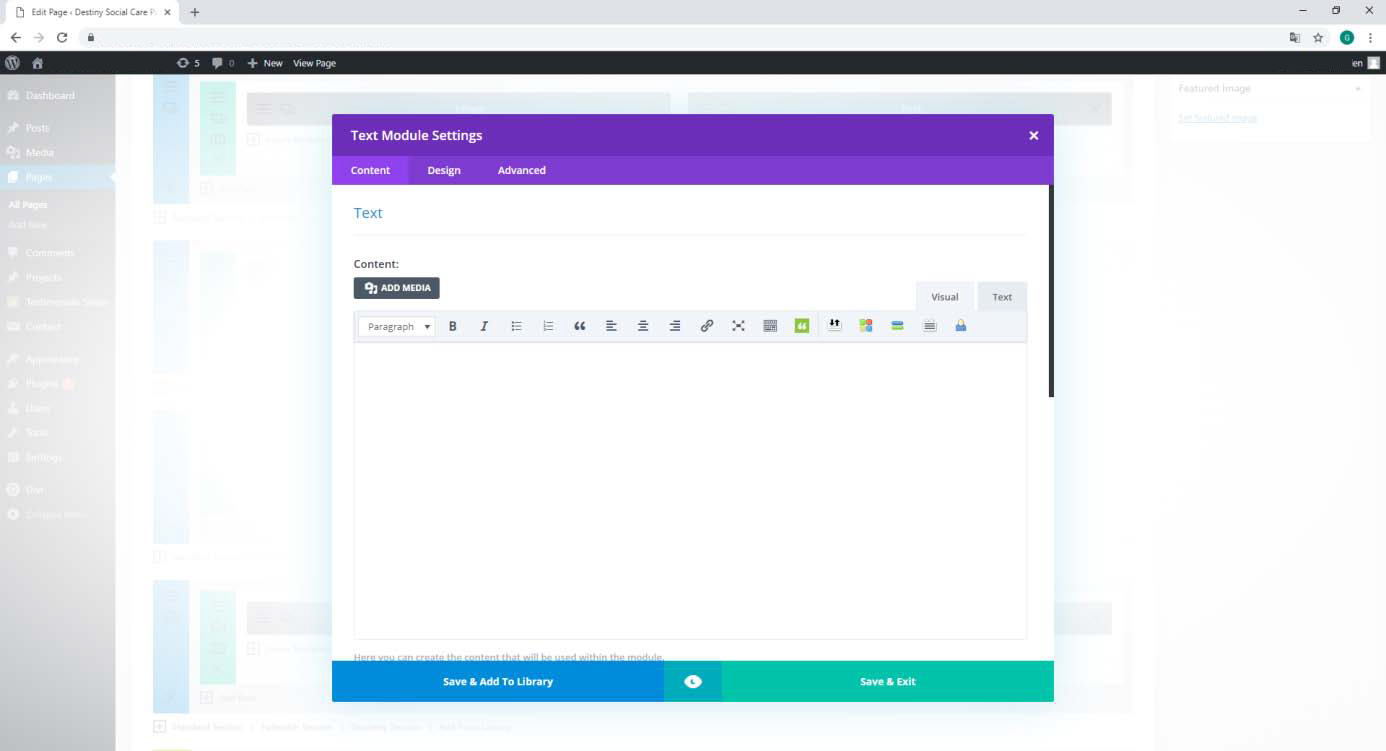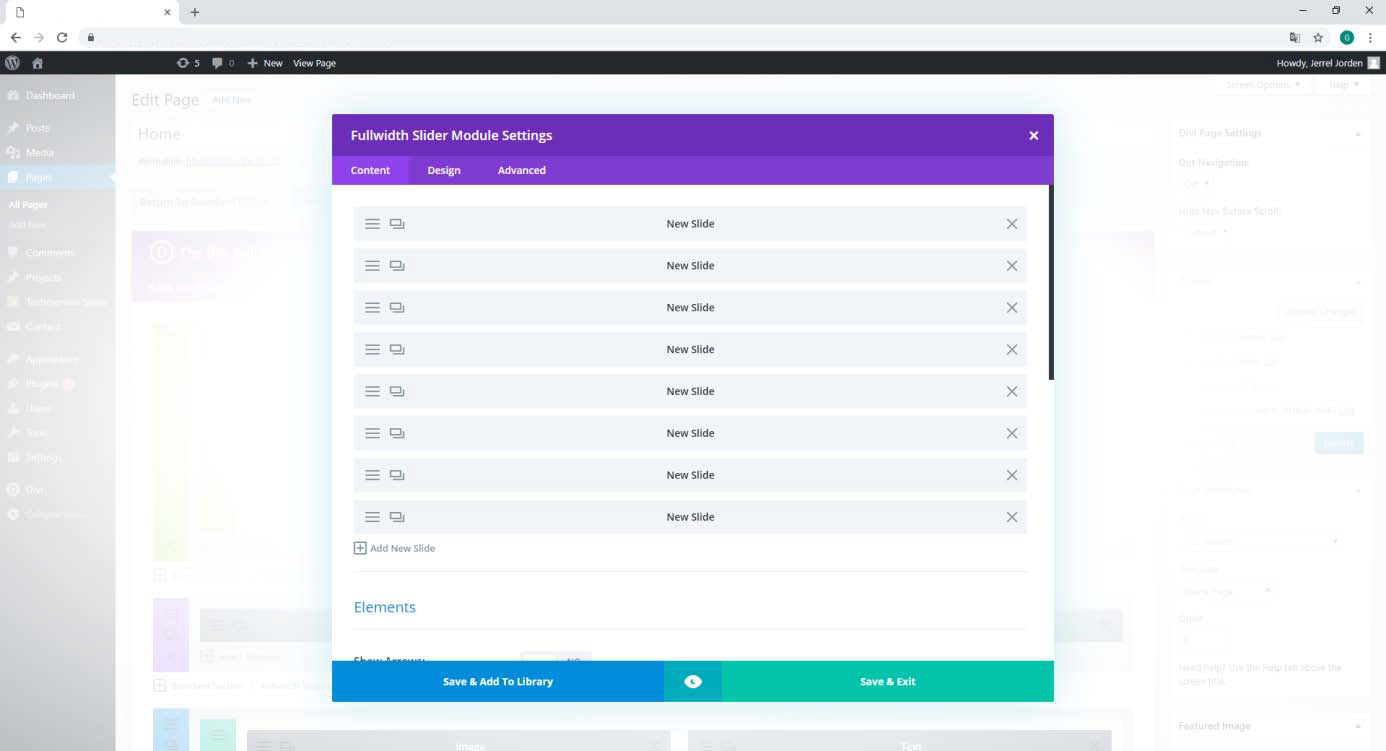 In het geval van dat er sprake is van een slider dan is hier sprake van een apart onderdeel genaamd slider aan de linkerkant van het menu of als aparte pagina in de lijst van alle pagina's. In principe kan elk formaat geüpload worden maar voor het optimale resultaat geldt dat deze een minimale grootte moeten zijn, dit wordt dan ook door ons gecommuniceerd wat dit is voor elke website anders. De foto's kunnen toegevoegd worden door te klikken op de eerste knop naast New Slide. Deze zorgt ervoor dat de slider wordt gekopieerd met een desbetreffende tekst als hier sprake van is. 
Mocht er een slider in de pagina staan dan is deze te bewerken via zo een constructie waarbij deze in de pagina te bewerken is. Daarbij is er de mogelijkheid dat de tekst boven een foto komt te staan en deze is dan ook eerst te bewerken en daarna de foto.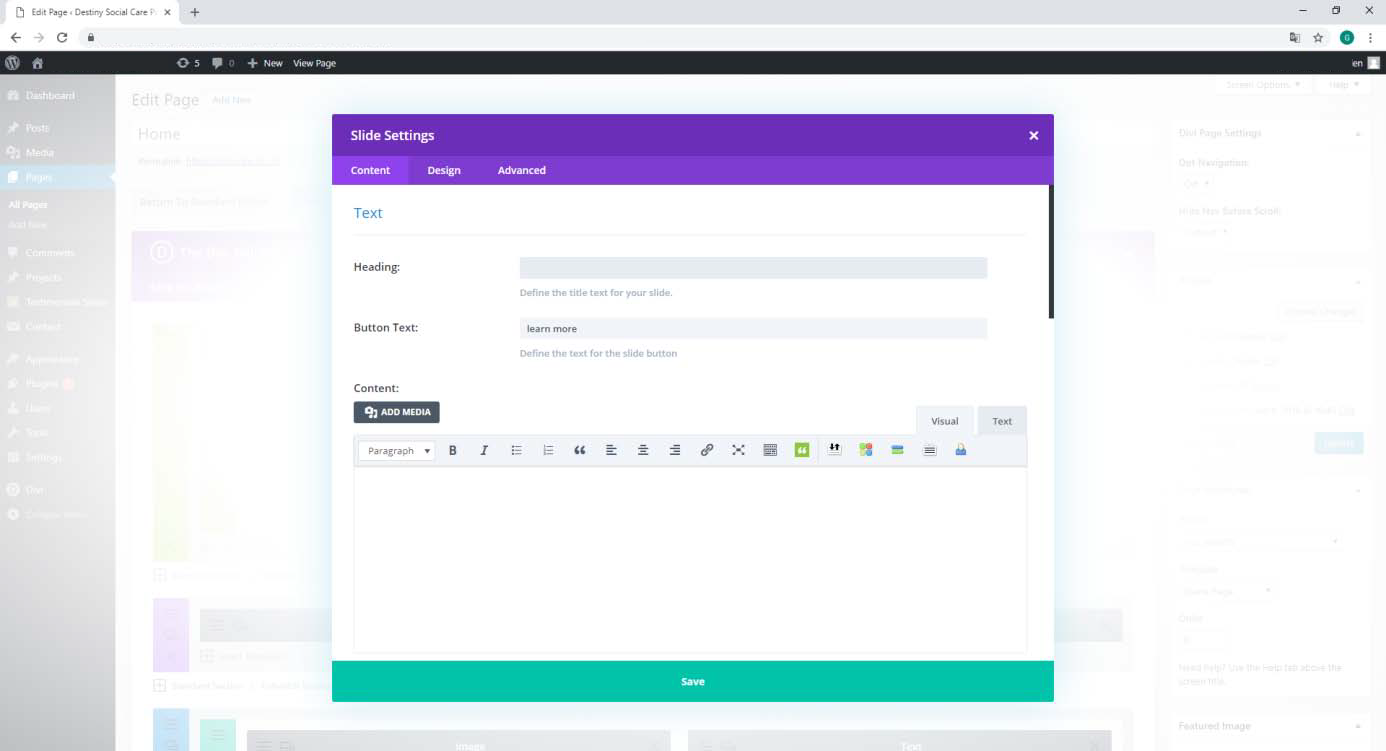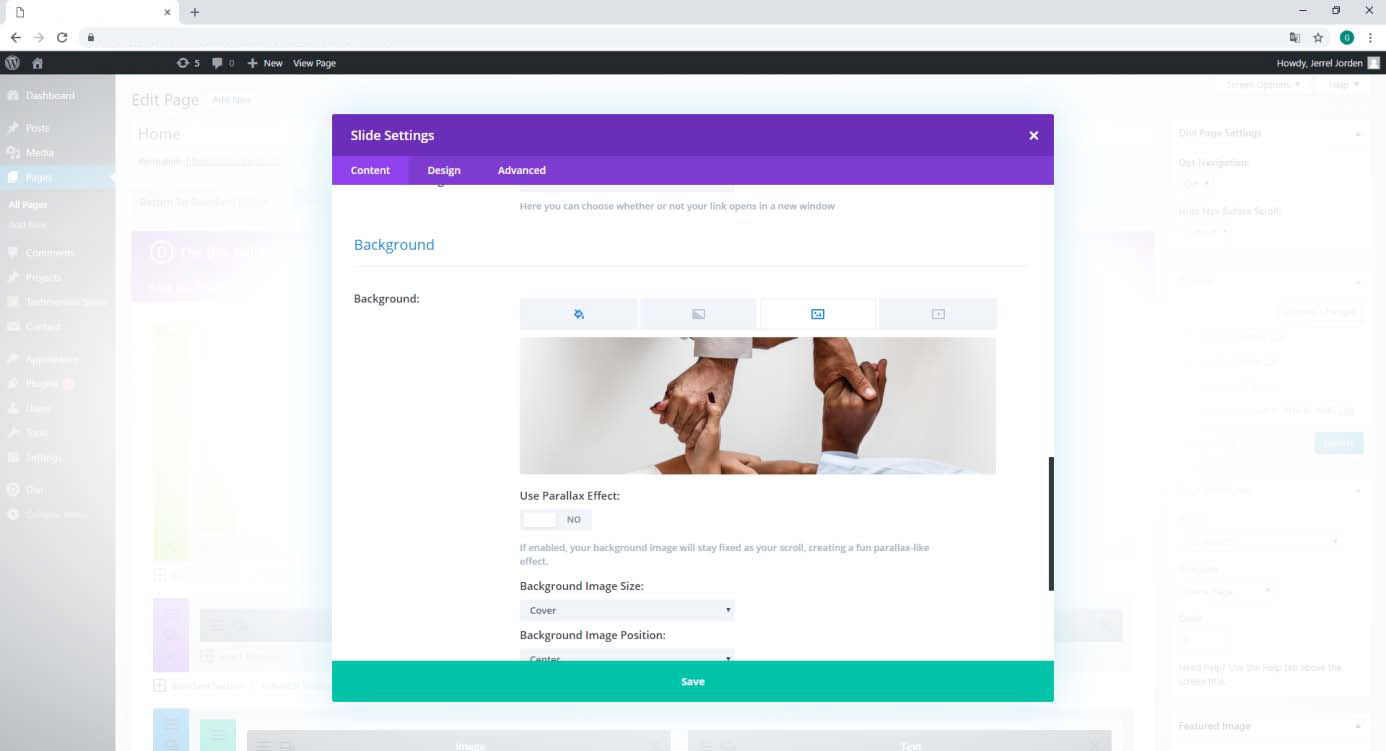 Na de titel of content is het mogelijk om de foto in de slider aan te passen. Dit is ook van toepassing wanneer een pagina foto's bevat. 
In dit onderdeel kunnen meerdere contactformulieren gemaakt worden en geplaatst worden in de website. Meestal is er 1 contactformulier die in dit gedeelte aangepast kan worden.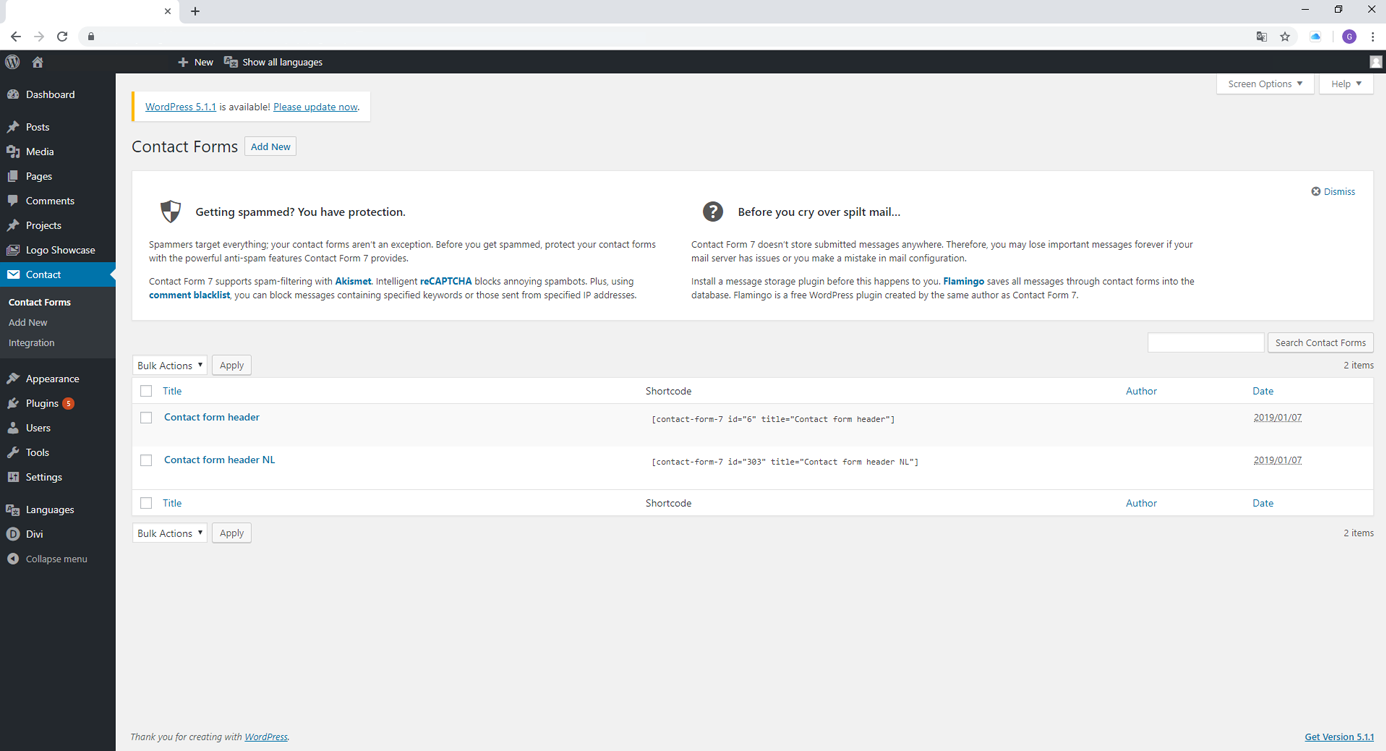 Deze handleiding geeft de basis goed weer en na het doornemen van deze handleiding heb je genoeg handvatten om wijzigingen op de website door te voeren. Wil je echter meer weten dan is het mogelijk om aanvullende trainingen te krijgen en dieper in te duiken naar de mogelijkheden van de website en eventuele aanpassingen.
Inschrijven verplicht u tot niets. Bethel Wonen en Zorg wilt graag inventariseren waar en in welke gebieden behoefte is aan gespecialiseerde zorg voor dementerenden in een vroeg stadium of dementerenden die in aanmerking komen voor permanent verblijf in een Bethel woonzorgcentra.
Stichting Bethel Wonen en Zorg
Ingeschreven Kamer van Koophandel onder nummer: 60144513
Correspondentieadres:
Hoofdkantoor
3e Kekerstraat 16
1104 VC Amsterdam
Bereikbaarheidsdienst:
+316-11211733
Vestigingsadres:
Bijlmerdreef 364
1102 AC Amsterdam
Telefoon: 020-7373070
Heeft u vragen of wilt u op de hoogte gehouden worden van de ontwikkelingen van Bethel Wonen en Zorg?
Stuur ons een bericht via e-mail of vul het contactformulier in.