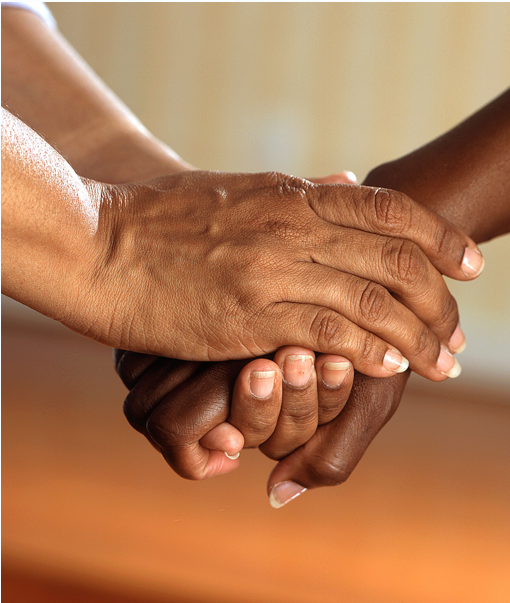 Dagcentrum Palulu is een ouderencentrum voor thuiswonende senioren. In de door ons te verlenen diensten wordt het accent gelegd op het herbeleven van de vaak mooie vervlogen tijden van weleer. Hiervoor wenden wij reminiscentie en retrogenese aan. Onderstaand wordt uitleg gegeven over wat deze termen inhouden.
Verder biedt Dagcentrum Palulu nog andere diensten aan als advies op maatschappelijk gebied (voorzieningen), bemiddeling en sociale interactie.
Dagcentrum Palulu streeft ernaar om oudere mensen een menswaardig(er) bestaan te bieden. Ons programma is dan ook gericht op het zelf actief zijn bij onze sociaal-recreatieve en culturele activiteiten. Senioren kunnen bij Dagcentrum Palulu terecht voor het ontmoeten van andere ouderen. Op deze wijze wil Dagcentrum Palulu een bijdrage leveren aan het op een prettige wijze ouder worden.

Reminiscentie is een vorm van hulpverlening waarbij het ophalen van herinneringen centraal staat. Het sluit aan bij een herkenbare dagelijkse activiteit: herinneren. De deelnemers aan reminiscentie hoeven geen nieuwe therapeutische taal of kader aan te leren. Deze vorm van hulpverlening toont een optimaal respect voor ouderen. Het focust immers op de levenservaring en levenswijsheid van oudere mensen.
Reminiscentie is dus het denken aan en vervolgens praten over vroeger. Oudere mensen hebben een natuurlijke behoefte om te praten over vroeger. Daardoor maken ze duidelijk wie ze zijn, wat ze hebben beleefd en waardoor ze zijn gevormd. Het vertellen van het levensverhaal helpt om de eigen identiteit te bewaren en soms te herontdekken.
Wij zetten reminiscentie in als geheugentraining en als een manier om verschillende groepen ouderen met elkaar in contact te brengen. De deelnemers raken door ervaringen en herinneringen uit te wisselen met elkaar vertrouwd waardoor gemakkelijk nieuwe contacten kunnen worden gelegd.
Bij retrogenese gaat het om de herbeleving van vroegere ervaringen. Bij het ouder worden komen oude gewoontes uit de jeugdjaren weer naar boven. Zo komt het voor dat de oudere mens weer in zijn/haar eigen (autochtone) taal gaat communiceren en in tradities van vroeger vervalt.
Advies, informatie en bemiddeling op maatschappelijk gebied
Ouderen kunnen bij Dagcentrum Palulu terecht voor advies over voorzieningen die deel uitmaken van het Amsterdamse basispakket voor zelfstandig wonende ouderen. Er is informatie voor en de mogelijkheid tot aanmelding voor o.a. ouderenvervoer en alarmering.
Dagcentrum Palulu dient ook als ontmoetingsplaats voor ouderen. Er worden allerhande bijeenkomsten georganiseerd waarbij diverse contactpersonen van voor ouderen beschikbare instellingen informatie en advies geven over maatschappelijke zaken waar zij gebruik van kunnen maken.
Tijdens deze bijeenkomsten zal er een maaltijd worden verstrekt, hetgeen tot doel heeft de sociale contacten onderling te stimuleren.
Uit hetgeen bovenstaand is uiteengezet zult u op kunnen maken dat Dagcentrum
Palulu als voornaamste doelstelling hanteert:
"zingeving voor het leven van de oudere mens"
Het adres van Dagcentrum Palulu is
Bijlmerdreef 364
1102 AC AMSTERDAM
Inschrijven verplicht u tot niets. Bethel Wonen en Zorg wilt graag inventariseren waar en in welke gebieden behoefte is aan gespecialiseerde zorg voor dementerenden in een vroeg stadium of dementerenden die in aanmerking komen voor permanent verblijf in een Bethel woonzorgcentra.
Stichting Bethel Wonen en Zorg
Ingeschreven Kamer van Koophandel onder nummer: 60144513
Correspondentieadres:
Hoofdkantoor
3e Kekerstraat 16
1104 VC Amsterdam
Bereikbaarheidsdienst:
+316-11211733
Vestigingsadres:
Bijlmerdreef 364
1102 AC Amsterdam
Telefoon: 020-7373070
Heeft u vragen of wilt u op de hoogte gehouden worden van de ontwikkelingen van Bethel Wonen en Zorg?
Stuur ons een bericht via e-mail of vul het contactformulier in.